Paediatrician
BPhty (hons) MBBS (hons) FRACP
Dr Tran graduated with a Bachelor of Physiotherapy with first class honours in 2001. He went on the study medicine at the University of Queensland, graduating in 2005 with first class honours. He was awarded the John Rendle Short memorial prize in child health in his final year of medical school.
He completed his paediatric training in 2012. During his training, he completed locums in several rural areas including Gladstone, Hervey Bay, Gympie, Nambour, Rockhampton, Tara, Sale and Traralgon. His interest for rural medicine developed following these experiences.
Dr Tran has trained predominantely at the Mater Children's Hospital, but has also spent time at the Royal Children Hospital in Melbourne. He completed his specialist training in 2012 and established a private practice in Brisbane across several sites -
Paed in a Pod
He is a member of the Neurobehavioural Paediatric Society of Australia (NBPSA), the Australasian Telehalth Society and Fellow of the Royal Australian College of Physicians.
Outside of medicine, Dr Tran is kept busy by his three young children.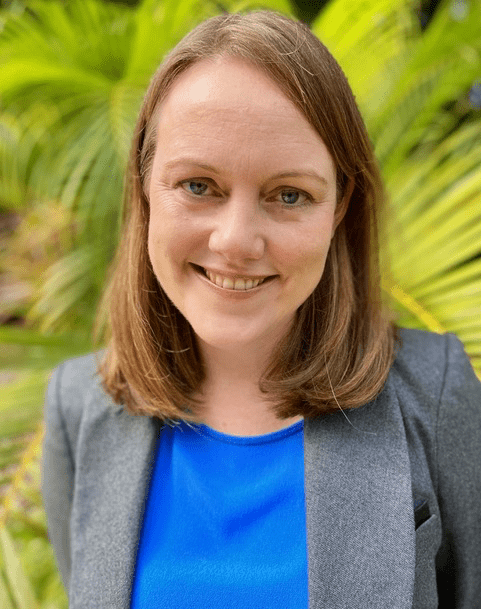 Paediatrician
BSc MBBS FRACP
Dr Jasmine Eldridge studied Medicine at the University of Queensland, graduating in 2006. Every year since then, she has provided medical care to children across a range of settings from rural to tertiary in both Queensland and NSW. Dr Eldridge trained predominantly at The Children's Hospital at Westmead in Sydney, before returning to Queensland with her young family. She recently gained her fellowship as a General Paediatrician.
In addition to her work at Paediatric Outreach Services Queensland, she works in private practice on the Sunshine Coast and as a Senior Lecturer and tutor at the Griffith University School of Medicine.
Growing up in rural Queensland herself, Dr Eldridge understands the unique challenges faced by rural and regional families when seeking healthcare for their children. Dr Eldridge enjoys all aspects of General Paediatric medicine and looks forward to supporting your child with their healthcare needs.
Dr Alicia Baxter currently works part time at the Sunshine Coast University Hospital as a Consultant Paediatrician. Alicia studied medicine at the University of Queensland, graduating in 2008, and completed her General Paediatric training in 2017, after working at the Royal Children's Hospital Brisbane, the Gold Coast University Hospital and the Sunshine Coast University Hospital. Prior to studying medicine, Alicia completed a Bachelor of Science (Exercise Science and Nutrition) at the University of Wollongong in 2000.
Alicia has a passion for Paediatric medicine and enjoys working with children and families throughout their life span. Her interests include General and Community Paediatrics and she is happy to look after a broad range of medical conditions.